An Efficient and Easy Way to Budget for Your Remodel
Regardless of how big or small your remodel project is, budgeting is always the thing we are scared of the most, which makes it one of the hardest things to deal with.
Because we don't want to deal with finding out how expensive -- or inexpensive -- our remodel or decoration projects can be, we often find ourselves stuck with a paint color we don't like, an unfinished project that is a total eyesore, or procrastinating on finishing the tile job we started months ago.
So today we'll talk about some essential "chores" to take on before starting a project so that your budgeting process is not scary/overwhelming/undoable.
Do some research on the magnitude of the project you are about to take on.
Maybe all you want to do is give your kid's bedroom a fresh look, or maybe you are ready to overhaul your whole kitchen. Whatever the project is, you have to make sure you know what you are dealing with. The HGTV budgets are never realistic, that's why they always seem to find a problem that blows up the whole budget.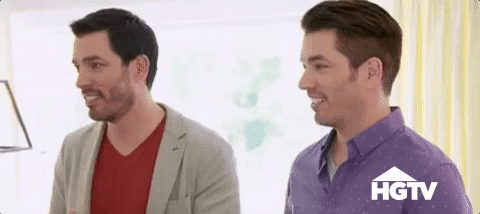 For smaller projects, you can create a board on sites like Joss & Main, and add all the pieces you think you like and keep track of how much you would be spending. Also, make sure you know the square footage of the walls in the room you are trying to update so that a salesperson at your local hardware store can help you pick a good brand of paint and the right amount of gallons to purchase. Make sure to buy a few cans of paint first with your initial color ideas and paint big patches (at least 12 inches by 12 inches) in at least 2 walls of the room, so you can see how the paint looks at different times of the day with different lighting. Remember that dry paint looks at least 3 shades darker.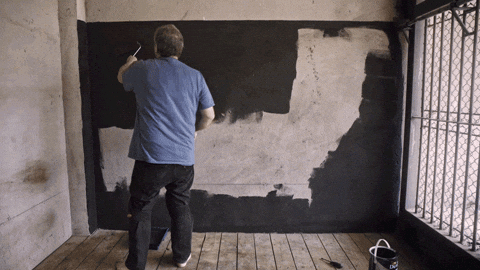 For larger projects, bring in a contractor. No joke, just do it. In fact, bring in several. They will all give you an estimate on how much your project will cost. Quotes are usually free, so don't feel like you need to commit to hiring anyone just because you are getting a quote. After you have a more educated idea on how much your project may cost, you can then decide on what things you can do on your own to reduce that budget. Be careful here, because everything you take away from the contractor is now your responsibility 100%, and if you don't have the time to execute, it's better not to even bother.
If all these tasks still feel a little overwhelming and you want something to ease your starting point, sign up to download the Atelier app. With this app, you'll be able to read the dimensions of the space you are trying to remodel, figure out the style you want to use, select colors, furniture, and more, and easily plan for your budget. You can easily decide after this if you are better off hiring someone to take care of the labor for you, or if it is a small enough project you can do on your own.